Anime is one of the amazing things that you can spend your time on while spending your time indoors with your girlfriend. Romantic Comedy anime usually does the trick, you know? So why not try to get to know about some of the best anime to watch with your girlfriend!
1. Kiss him, not me (2016)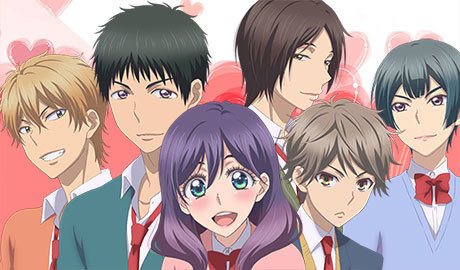 The absolute plot for girls who like BL stories. A happening life of a girl who can't help but ship the hot guys and yearns for their relationship building. Yet she fails to acknowledge the interest that the four boys show to her after the drastic change in her physique.
The anime keeps up the theme of rom-com, it is quite relatable for those who like BL themselves. The story goes through turns and twists making the story more amusing and interesting to watch. So, who do you think so she goes to at the end? The anime is worth the binge-watch!
2. Snow White with the Red Hair (2015)
Snow White? Another cliché? Not exactly. This anime introduces us to a very beautiful girl (obviously), who has a bright red and she with her knowledge of herbs and medicine helps everyone around the town. Under some circumstances, she was rescued by the prince, whom she later joins in his journey back to his kingdom.
Girls would love to find a self-independent female lead who is brave and talented and loved by people around her. This romantic comedy comes full of adventures and challenges for our main lead to face. It's a good time to try this new version of Snow White. It won't disappoint you!
3. Rascal Does Not Dream of Bunny Girl Senpai (2018)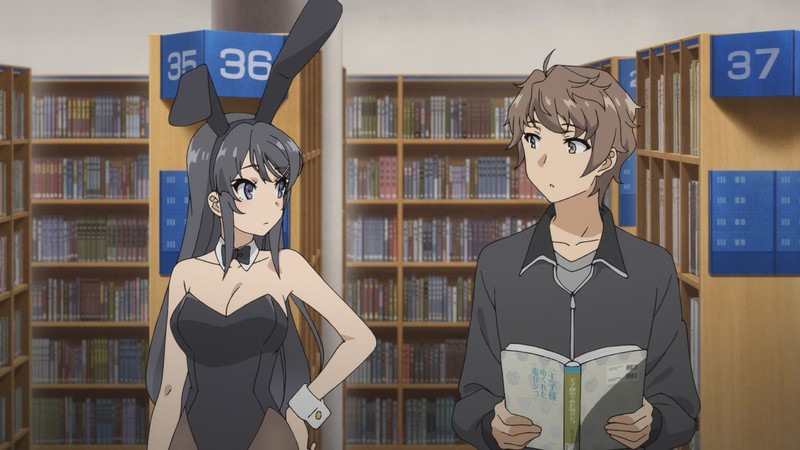 Now, well, we can't exactly count this anime in the genre of romance, but it has equal value as the original theme of the story. The anime takes about how Sakuta Azusagawa's life turns upside down when he meets the actress, Mai Sakurajima who is dressed up as a bunny girl. But the twist comes in when the boy realizes that the girl is only visible to him and not to others.
This supernatural anime not only gives the chemistry between Sakuta and Mia but heart-racing thrill with the plot. Why do not you watch the anime to find out what happened to them?
ALSO-READ | 12 Anime Like Trigun You Should Binge-Watch Right Now!
4. Toradora! (2008)
Toradora is one of the anime that gives off the best energy when it comes to real-life struggles of having a crush. Both Taiga and Ryuji experience social awkwardness because of their appearance. The truth is they are very different from what they have been described as. Both end up consulting each other and giving them tips on how to work on their crushes.
The perfect balance of humor and drama is what makes the series lovable and amusing. This anime is just another slice-of-life series that makes one realize that anything can happen in their life. Another cute anime is added to binge-watch!
5. Kokoro Connect (2012)
Kokoro Connect brings us another high school rom-com with a taste of supernatural elements in the anime. When a group of five high schoolers, Taichi, Iori, Himeko, Yoshifumi, and Yui, all part of the school council, are leading a normal life until they come across supernatural heartseeds. They see unrealistic events and altering versions of their daily life.
The story brings up love and lots of laughter to the viewers and brings excitement. This anime lives up to its theme of romance, and comedy with a hint of supernatural activities. Try watching the show and figure out what happens the next!
6. Kamisama Kiss (2012)
Welcome to the world of gods and spirits! Kamisama Kiss talks about how a girl, Nanami Momozono, becomes the land deity after encountering a stranger whom she saved from a stray dog (strange, isn't it?). Nanami becomes the land deity to live in the old shrine. Under her, there are two daemons, and Tomoe, a spirit who becomes her familiar, swore to protect the girl with his life.
The girl's life takes turns when she enters the world of gods and spirits. The responsibility of a god and her love for Tomoe becomes her priority and her story in this world begins!
7. Ouran High School Host Club (2006)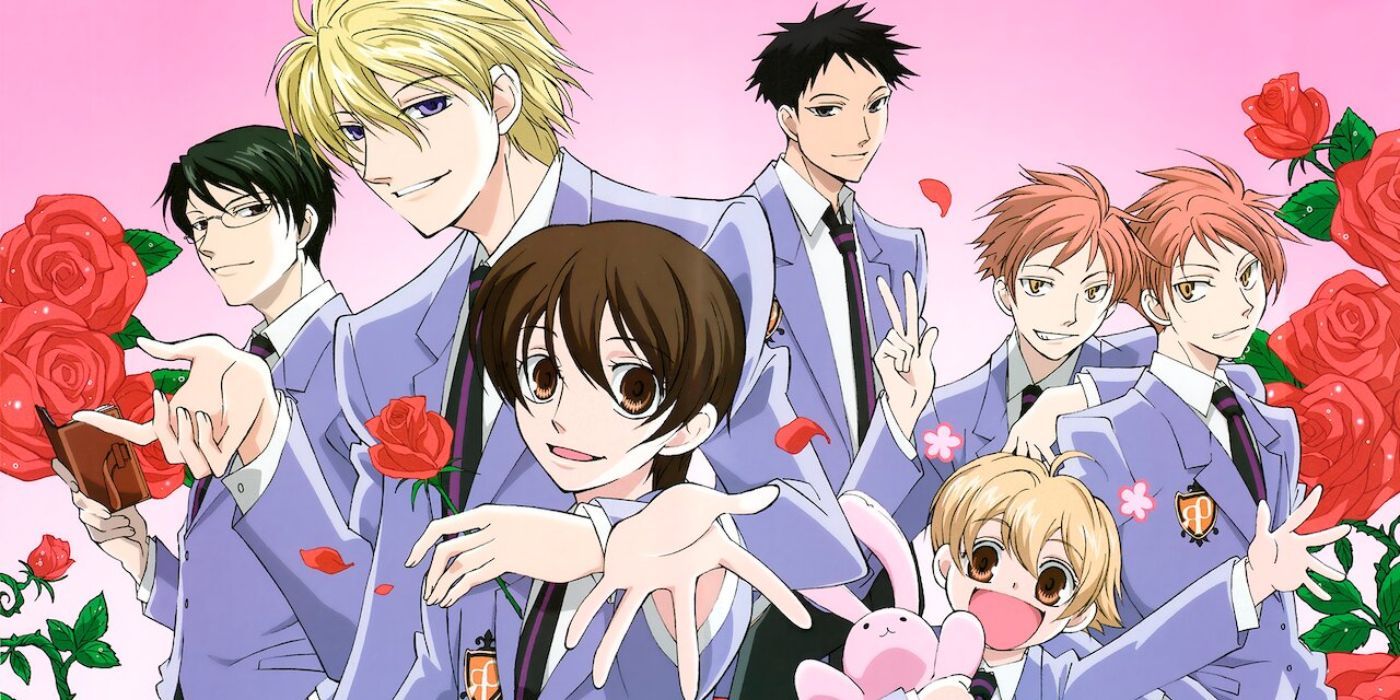 Get ready to be introduced to another classic! Ouran High School Host Club is solely full of romance and comedy. The story is not new but it gives the serotine boost. Our female lead, Haruhi Fujioka, gets into a prestigious Ouran Academy which is exclusively for rich kids.
Because of her appearance, short hair, masculine features, and way of talking, she is mistaken for a boy and is brought into a group of six boys. The anime brings out the laughter and the romance blooms all over the 26 episodes long anime. Why not watch the anime right now!
8. Hori-san to Miyamura-kun (2021)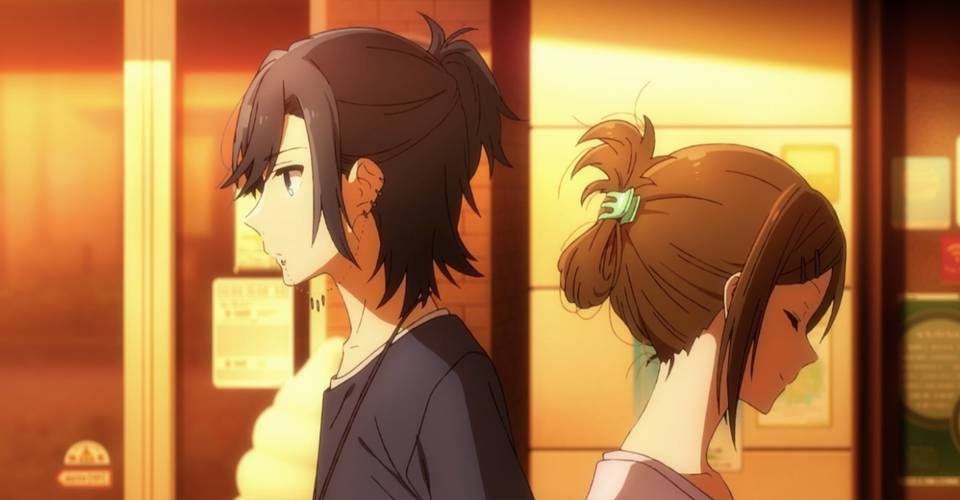 Hori-san to Miyamura-Kun, which is also known as HoriMiya is a high school, slice-of-life, bringing the viewer a new series of understanding, love, and character developments. The story speaks of our main characters, Kyoko Hori and Izumi Miyamura, two people who are quite different once leave the classroom.
These two eventually fall in love after spending so much time together acknowledging each other's flaws and charming. Not only the protagonists but the story of all the characters around them are shown in a way that is appreciable and relatable. The series is heartwarming and amusing which brings it to be one of the sweetest anime ever!
ALSO-READ | Black Clover Season 5 Release Date Updates!
9. Clannad (2007)
Let's bring a movie, shall we? Clannad is an anime movie that starts with a very sad beginning, where a boy Tomoya Okazaki, does not show any interest in both his class and at home. Then he meets a girl, Nagisa Furukawa, who tries to bring him out of the depression. They fell in love and that's when Nagisa's health starts to tremble again. She was pregnant with Tomoya's child and died during childbirth.
The movie gives you who roller coaster ride full of laughter, love, and tears that will not set this as one of the best movies you have ever seen but also will never fail to make you cry. This movie is also available in the anime series.
10. Kaichou Wa Maid-Sama! (2010)
Almost everyone who loves anime knows about this iconic anime. Kaichou Wa Maid Sama is a perfect fit for romance. The story introduces us to a hard-working girl, Misaki Ayuzawa, who struggles to keep her family out of poverty. But being the school council president and also working as a maid in a maid café gives her the life of two different people.
Amongst this situation, she manages to find love in Usui Takumi, who accepts her the way she is. The slow burn gives the viewer excitement. Maid Sama is known for its rom-com and it's worth the watch.
11. Tamako Love Story (2014)
Tamako Love Story is an anime movie that comes under one of the cutest plotlines for an anime movie. The movie talks about the Tamako Kitashirakawa, a sweet girl who tries her best to help her family to run the family restaurant. Her life takes a drastic change when her childhood best friend, Mochizo Oji, confesses to her.
The story takes a different turn when Mochizo goes to continue his studies in Tokyo. The story gives a nice and full-on romance that builds through the years of their friendship. The movie can be a good option to see when you don't want to get out of the blanket.
ALSO-READ | Drifting Home Release Date: Revealed?
12. Kimi ni Todoke: From Me to You (2009)
We can say that anime can give a lot of clichés and but we can never get sick of it. That's what Kimi ni Todoke is. Kimi was isolated among her classmates just so her appearance matched with Sadako from The Ring. She was highly misunderstood for summoning demons and doing witchcraft. The extremely shy girl just needed to get out of that zone and Shouta Kazehaya, the famous boy on the whole campus, just happens to be fit for the role.
The anime brings a lot of laughter and heart-fluttering moments which are highly unforgettable. Try binge-watching it to know more about Kimi and Shouta!
13. Lovely Complex (2007)
Who says tall girls and short guys are not a good match?! This anime is here to break the norms. Lovely Complex speaks of how Koizumi Risa the school's tall beauty who is quite famous among her classmates and Atsushi Ootani who has always been mocked for being short in height.
The story is cute when they describe the love between them. It is comical and romantic which gives off the sweet energy of the main characters. Why not try giving it a shot?
14. Fruit Basket (2019)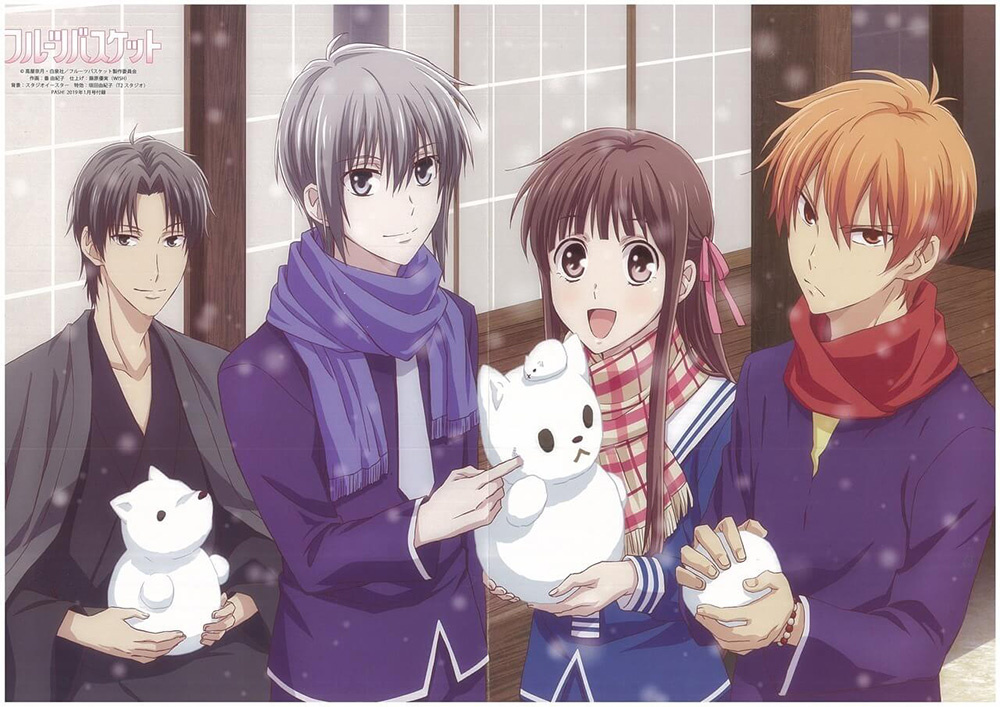 Based on the Chinese zodiac, this anime comes as one of the best romances in the anime shows. The story takes off when the high school girl, Tohru Honda starts living with three males of the Soma family, who change into their respective zodiac animals once being hugged by the opposite sex.
The anime brings the tension between the two main male leads who are unknowingly in a love triangle with Tohru. This anime is not just a normal rom-com, it holds the perfect harmony of romance, comedy, supernatural, and drama. A series is a perfect option when it comes to binge-watch!
Watch all these series here on Crunchyroll.
ALSO-READ | Is Orochimaru Good In Naruto?