They say, being famous is addictive but what's strange about being famous is being famous becomes your profession. People almost spend their entire time only thinking about making it big and creating a space and name that shall be cherished and remembered. Well, some just try and others have somehow reached that milestone. Each year we see new faces join this specific set of people from different streams and professions whose names are unforgettable and un-ignorable. They somehow manage to inspire and motivate people to keep trying and reach where they have reached. In this article, we shall be enlisting and going through 25 such people who have ruled the top 25 most famous personalities of the year 2022.
Elon Musk
The CEO of Tesla Motors and SpaceX, he is the celebrated world's richest man currently with a net worth of 239.6 billion dollars. Declared to be Times Best Person of the year 2022, he has been constantly in News for his stakes and interests. Well known to be very active on Twitter and his banters Elon Musk recently took over Twitter which even resulted in chaos for the Tax Employees. The 44 billion takeover deal was a huge deal and was doing rounds of news. With his education completed at the University of Pennsylvania and born on 28th January 1971, he is global fame.
Kylie Jenner
American Businesswoman and media personality Kylie Jenner, is one of the world's youngest self-made billionaires. Born in California in the year 1997, Kylie claimed her fame after being featured in the television series, keeping up with the Kardashian. She is the founder of the cosmetic company Kylie Cosmetics and has a huge fan following on social media platforms. From becoming the youngest self-made billionaire to being the first woman to reach 300 million followers in January 2022, she has had many features to be one of the most influential people in the world. A socialite who makes it to the headline with her pregnancy stories and husband Travis Scott, she is one of the 25 most famous people in the world currently.
Will Smith
Often known by his stage name the Fresh Prince, Will Smith is a well-known and critically acclaimed black actor in Hollywood. Having won several awards and accolades, he is the proud recipient of five golden globes, two academy award nominations, and four Grammys. Well known as an actor, he is also a wonderful singer and famous producer who has movies with more than $9.3 billion at the box office. His youtube presence through his channels with about 9.8 lakh of subscribers does say a lot about his fame. He, however, has been in a lot of headlines since his rough spat at the Academy Awards this year, after he slapped Chris Rock on the stage of Oscars.
READ MORE: 25 Best YouTubers In The World, Check The List Here
Joe Biden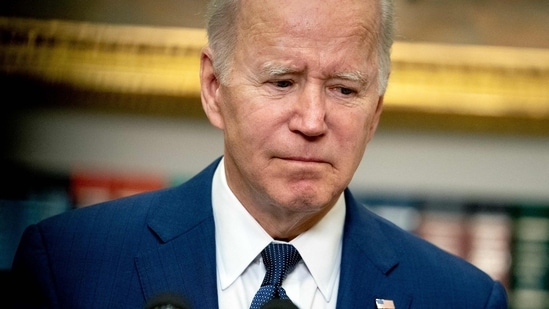 Joe Biden, the current and 46th United States President, is undoubtedly among the most popular personalities in the world currently. Someone who has had support from celebrities and the general public, Joe Biden had served as the 47th Vice-President of the United States for 8 years i.e. from 2009-to 2017. Born on 20th November 1942, he is currently in the 79th year of his life and is from Pennsylvania, United States. Well known for defeating Donald Trump after gaining support from all fronts, he is known to be the sixth youngest senator at the age of 30. His victory over Donald Trump in the high voltage presidential elections shall remain the talk forever.
Jeff Bezos
The founder, Chief Executive Officer, and president of e-commerce giant Amazon, Jeff Bezos is an entrepreneur, media owner, and investor too. Titled to be the richest man in modern history, this internet entrepreneur is the first person to surpass a net wealth of $180 billion. Born on 12 January 1964, he hails from New Mexico, United States, and currently for a record has a net worth of 13,280 crores. Having passed from Princeton University, Bezos is married to Mackenzie Scott.
Dwayne Johnson
Someone who has pursued an 8-year-long career as a wrestler in WWE, Dwayne Johnson then shifted towards having an acting career. He is there for popularly known to be The Rock, which was his ring name during his professional wrestling career. With his films having smashed record numbers of $10.5 billion worldwide, the 50-year-old was born on May 2nd, California. The actor-producer with a massive following of 295 million on Instagram is currently regarded as the most famous person of 2022. His current net worth amounts to an approximate amount of $320 million and he is known to be active on social media, and share his workout regimes, that is a delicious treat for his followers.
Robert Downey Jr.
Popularly known as The Iron Man of the Marvel Cinematic Universe, Robert Downey Junior is one hell of a famous face from Hollywood. Often regarded and appreciated for his blockbuster performances in hit movies, he currently is the highest-paid actor, and his net worth can amount approximately to $300 million. Someone who had been addicted to Drug-related crimes and also been arrested for the same, he stands as a beautiful example for all the people who are trying to move past and move on from such problems. Downey Jr. was born in the year 1965, on April 4 in New York, and has had a life and graph of constant ups and downs.
READ MORE: 20 Movies Like To All The Boys You Should Binge Watch
Lionel Messi
Born on 24 June 1987, the 34-year-old Argentine Professional football is one of the most famous personalities in the world currently. Popularly called Messi or Leo Messi, he is considered to be the best player in the world. After spending an entire long career with FC Barcelona, he now plays as the forward for the Paris Saint-German. He is also the captain of Argentina's national football team. A player to have won 7 Ballon d'Or awards, and 6 European golden shoes, he is a prolific scorer. Born in Rosario Argentina, he is in a relationship with Antonella and they are proud parents of three sons. With about 307 million Instagram followers, he is a big name and face currently.
Selena Gomez
American Singer, actress, and producer, Selena Gomez came and claimed her limelight after being featured in the children's television series Barney and Friends. Born on 22 July 1992, she is considered to be a triple threat by the media. She was often in news for her record-breaking hit songs as well as her on and off 10 yearlong involvement with Canadian Singer, Justin Bieber who is currently married to Hailey Bieber. With a current Instagram Followers of 272 Million, she is considered one of the most influential and famous personalities of the year 2022. Her current net worth is calculated to be approximately 90 million dollars.
Oprah Winfrey
American host Oprah Winfrey is our next most famous personality. A lady of multiple professions, she is a successful television actress, talk show host, producer, author, and philanthropist. Born on 29 January 1954 in the Mississippi United States, her estimated net worth is around 250 crores USD. One of the most celebrated, influential, and rich women in the United States, she excels in casual talking and personal talk show formats. In 1985, her talk show was renamed to be The Oprah Winfrey Show and is one of the highest-rated television talk shows in the United States of America. The show has even earned many Emmys.
Taylor Swift
A brilliant American singer and songwriter, Taylor Swift is very easily reigning in the hearts of millions. Her songwriting is mostly inspired and motivated by her personal life experiences and thus, gains gossip, critical reviews, and media coverage. Born on 13 December 1989, she belongs to Pennsylvania, United States. Her songs are not definitive in genres. Her fearless choice of genre and wording has always kept her on the front lines of her profession. Her list of accolades is truly many, specifically 324 winning awards out of 577 nominations. Currently, she is with 183 million Instagram followers and her net worth can be estimated to be $80 million.
READ MORE: Characters Marvel Sold: Here's A List!
Cristiano Ronaldo
Portuguese professional footballer Cristiano Ronaldo, who now plays as a forward for the Manchester United Premier League Club, renders his role as the captain of Portugal's National football team. Born on February 5, 1986, in Funchal Portugal, his partner is Georgina Rodriguez and they are proud parents of 5 children. The footballers have won 5 Ballon D'Or and four European Golden Shoes. Having won 32 trophies in his professional career, he is well known as CR7.His current net worth is estimated at $500 million and is a huge influence on the world with a follower of 445 million.
Tiger Woods
Profession American golfer, Tiger woods is a sure shot top and famous choice for this list. His full name is Eldrick Tont Tiger Woods holds several goal records to his name. Ranked second in men's major championship and first, in PGA tours he is one of the greatest golfers in the history of mankind. Born on 30 December 19785 he hails from California, United States. His current net worth can be estimated at $800 million.
Rihanna
Singer, actress, fashion designer, and businesswoman Rihanna were born on 20 February 1988. She has from Michael Barbados and therefore is referred to as a remarkable Barbadian Singer. Her talent was first discovered by American Record Producer Evan Rogers who invited her to America and gave her the first opportunity to record tapes. She has several accolades for her fame and talent. She is also a celebrated businesswoman as the proud founder of cosmetics brand Fenty and the Non-Profit organization Clara Lionel Foundation. Her current net worth can be estimated at 170 crores USD.
Jennifer Lopez
Popularly known as JLo, American Singer Jennifer Lopez is another woman who has made herself larger than life, thus making it to this of the 25 most famous people in the world. Born on 24 July 1969, Lopez is a singer, actress, and dancer. She hails from New York in the United States and is the mother of two beautiful children. The pop culture icon has been ranked as one of the most powerful women and celebrities in the world currently. She is also the proud founder of many beauty and clothing lines and charitable foundations.
Kim Kardashian
American model, socialite, media personality, and businesswoman, Kim Kardashian found her initial limelight as the friend and stylist of Paris Hilton. However, her scandalous tape with her former boyfriend Ray J. made her name a regular and more pronounced. Born on 21 October 1980, she belongs to California, United States. She is currently a high-profile celebrity with hundreds of millions of followers on several social media platforms. She has also been enlisted as the top 100 most influential people in the world currently and is the proud founder of cosmetic brands KKW beauty and fragrance. Her current net worth can be estimated to be approximately 180 crores USD.
READ MORE: Best K Drama On Netflix You Should Watch Today!
Mark Zuckerberg
The chief executive officer of the social media giant Facebook, Zuckerberg full name is Mark Elliot Zuckerberg. An internet entrepreneur, philanthropist, and media person, Mark Zuckerberg was born on May 14th, 1984. He hails from Ney York, United States, and is the co-founding of Facebook as well as its parent company Meta. Married to Priscilla Chan he is the proud father of two children. He has 43 million people following him on Facebook and 9769792 followers on Instagram.
Ariana Grande
Born on 26 June 1993, Ariana Grande is a hugely followed and sensational American singer. With huge followers of 312 million on Instagram Ariana is a critically acclaimed singer. However, her personal life has also been subject to brutal media speculation time and again. Married to Dalton Gomez in 2021, Grande hails from the Florida Unites States. She also is an actress and songwriter and has won two Grammys, three AMAs, and 27 Guinness World Records.
LeBron James
American professional basketball player, LeBron Raymone James Sr. is born on 30 December in the year 1984. He belongs from Ohio, United States, and plays for the Los Angeles Lakers of the National Basketball Association. He is often referred to as King James and is undoubtedly one of the greatest players in the history of basketball. Current season, he is playing for LA Lakers as the forward shooting guard and is married to Savannah James. They are the proud parents of 3 children. The current net worth estimation of this eminent baller is approximately 500 million dollars.
Barack Obama
America's 44th president, Barack Hussain Obama was born on 4 August 1961. He was the first black or African American president of America and hailed from the Hawaii United States. An alumnus of Harvard Law School, he has been leading a happy married life with Michelle Obama. Having served as a senator from Illinois from the year 2005-to 2008, he is a member of the Democratic Party. With an estimated net worth of about $70 million, he is one of the most respected politicians and famous personalities in the world.
Shah Rukh Khan
The Indian Superstar, Shah Rukh Khan often called by his initials SRK, is one among this list of the 25 most famous people in the world. He is not only an actor but also a celebrated Television personality and producer. Born on 2nd November 1965, he hails from Delhi India. Married to his childhood sweetheart Gauri Khan, he is the proud father of 3 children. He is considered as one f the biggest film stars in the world and is often referred to by the media as King Khan. His current net worth is roughly estimated to be around 1500 crores and is argued to be the richest star in Bollywood.
Vladimir Putin
A former intelligence officer, Vladimir Putin serves as the current president of Russia. He is ruling over this since the year 2012 and is regarded as one of the world's most powerful personalities of all time. He has served as the Prime Minister of Russia twice. The first was from 1999-to 2000 and the second term was for the term 2008-to 2012. Born on 7 October 1952, Putin belongs in Petersburg Russia.
READ MORE: 25 Most Famous K-Pop Group Of All Time
Narendra Modi
Narendra DamodarDas Modi is a world-famous and powerful personality currently. He is presently serving his tenure as the Prime Minister of India. After having served as the Chief Minister of Gujarat State from 2001-to 2014, he is serving as the PM of India since 2014. Born on 17 September 1950, he finished his education at Gujarat University. A member of the Bharatiya Janata Party political party, he is known for his eloquent public speaking skills.
Meryl Streep
Born on 22nd June 1949, Meryl Streep is an American actress who has been described as the best actress of her generation. The 72-year-old belongs to New Jersey, United States, and is considered to be the greatest living actress. With her Broadway debut in 1975, her claim to fame is credited to her brilliant performance in The Deer Hunter, 1978. Her current net worth is estimated to be $160 million.
Jungkook
The South Korean singer, Jungkook, full name, Jeon Jung-kook is also a songwriter. The youngest singer and performer of the boy band BTS, he has unfathomable love and support from around the world. Born on 1st September 1997, he has competed for his education at the school of performing art Seoul. He belongs to Busan South Korea and made his debut as a member of BTS on 12th June 2013. His unparalleled popularity has earned him a nickname called The Sold Out king and if estimated his approximate net worth would be approximately 20 million dollars. He has about 37 million followers on Instagram.
READ MORE: 14 Shows Like Elite That You Must Watch Right Now!