How I Met Your Father was an American series that launched on Hulu on January 18, 2022, and was produced by Isaac Aptaker and Elizabeth Berger. It's not a prequel to How I Met Your Mother, but rather an independent sequel. On January 18, 2022, the first-ever episode of the series will air. Almost every episode is between 22 and 24 minutes long. Because this is a new show, there isn't much information available yet, and we'd like to keep it that way to spoil things for fans.
Because the sitcom is based on How I Met Your Mother, some of the cast and characters are familiar, while others are new to the series. Hilary Duff portrays Sophie, Christopher Lowell portrays Jesse, Francia Raisa portrays Valentina, Suraj Sharma portrays Sid, Tien Tran portrays Ellen, Tom Ainsley portrays Charlie, and Kim Cattrall portrays the future Sophie. Josh Peck reprises his role as Drew, Daniel Augustin reprises his role as Ian, Leighton Meester reprises her role as Meredith, and Ashley Reyes reprises her role as Hannah. As of now, it remains to be seen whether or not this series will be a success or if it will simply become another series available to watch. Let's look at several shows that will instantly hook viewers, such as How I Met Your Father.
1. How I Met Your Mother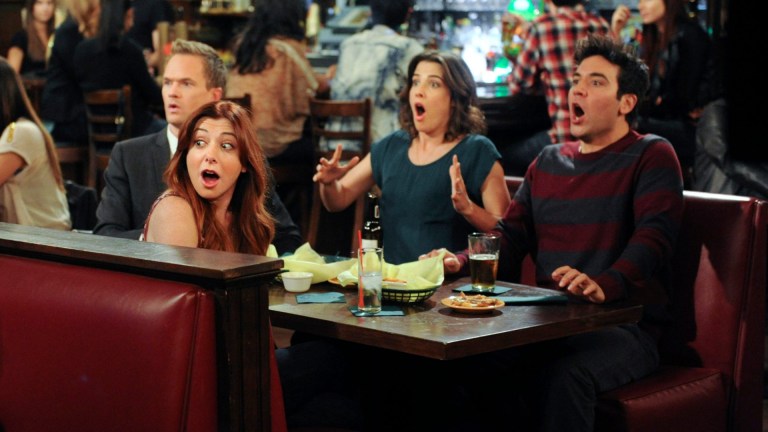 This is the most obvious item on the list, as the show How I Met Your Father is a clear influence for it. The program has finally come to an end following nine seasons of speculating who the notorious mother could be. The show goes on to be a huge hit. The show provided the explanation that viewers had been seeking, but by the conclusion, they realized that the program was not about the mother, despite the title's confusion. The five friends who make you laugh a lot and lead you to think about your own lives were the reasons millions of fans nervously waited at the front of the Screen each time it was on.
There's Ted, who is always on the lookout for true love, but there's also Barney, who despises the concept. Marshall and Lily are the couple in the group who provide us with a unique viewpoint on reality. And then there's Robin, our oddly charming Canadian who isn't your stereotypical woman. It's certain to be a wild thrill with a gathering full of such people.
The show makes a sort of comeback with a twist after successfully executing 9 seasons. How I Met Your Father is the title of the episode this time. Viewers are anticipating a repeat of the previous episode, but also with a twist. On the 18th of January 2022, the show's pilot episode was posted on the HULU platform. It'll only be a matter of how long before we hear about the show's feedback.
2. F.r.i.e.n.d.s
F.R.I.E.N.D.S. focuses on six characters, each having their own personality and quirks. It doesn't have a standout lead character like other sitcoms. Instead, each character receives equal attention.
We really began a relationship with the characters as the series continued. Each has distinct characteristics and can even stand alone. Viewers can even make comparisons between the characters and their own acquaintances. Although the show is founded on the simple concept of friendship, it's difficult not to succumb to your binge-watching habits once you get started. F.R.I.E.N.D.S. is addictive, motivating, and constantly funny, and it will keep viewers occupied for a long time. The show became so popular that it lasted for a total of ten seasons. Also accessible on HBO Max, which is owned by WB. The cast even returned for a special reunion episode, which aired on May 27, 2021, and is now available on the same streaming site as the series.
3. Two And A Half Man
Alan and Charlie, two brothers, are introduced into one other's lives when Alan gets a divorce and goes to live alongside his older sibling, Charlie. Those two had grown apart, however grateful to a shattered marriage, they have reunited after years apart. Alan, the divorcee, is a regular man with a 9-5 job who plays by the rules. As a result, it's quite a problem for him to shield his son, Jake, from his drunk-playboy brother's actions.
The series not only has a brilliant premise but also a cast of unique and amusing characters to back it up. Due to their opposing morals, the two brothers have numerous obstacles in raising the child. Alan tries everything he can to keep his child away from his brother, but it's futile. Charlie appears to have taken a fancy to the youngster, which is unusual for him. There are currently 12 seasons, with the most recent episode airing on February 19, 2015. Amazon Prime has the entire series available. The entire series is entertaining, and because it is a family comedy, viewers can watch it with their families.
4. The Big Bang Theory
What happens when two socially awkward boys are escorted by a lovely young lady? The Big Bang Theory will entertain viewers with clever jokes and take them inside the heads of genius lads who can tell you about the secrets of the universe since they're much like everyone else when it comes to interacting with others.
We fell in love with these reclusive geeks who rather read superhero comics and play games all night instead of going out and doing "regular people" things, thanks to the program. The show masterfully combines science with everyday scenarios. There are currently 12 seasons, with the last episode aired on May 16, 2019. Amazon Prime has the entire series available to watch.
5. The Office US
The show depicts the everyday work lives of office employees in the Scranton, Pennsylvania branch of the fictional Dunder Mifflin Paper Company. The show is presented in a series of documentaries format, which is a novel and distinctive technique which will take little while getting adjusted to. Since the jokes are never overdone, you'll laugh your guts out often.
This firm's employees were followed by their manager, Michael Scott, whose actions are sure to make you laugh. There's a reason this show has grown in popularity over years. The brilliant writing along with the awkward premise and great acting makes The Office one of the best comedy classics. The series completes 9 seasons and the last episode aired on 16th May 2013. Amazon Prime subscribers can watch the series.
Read More | 8 Shows Like Snowdrop, That You Must Watch
6. The Modern Family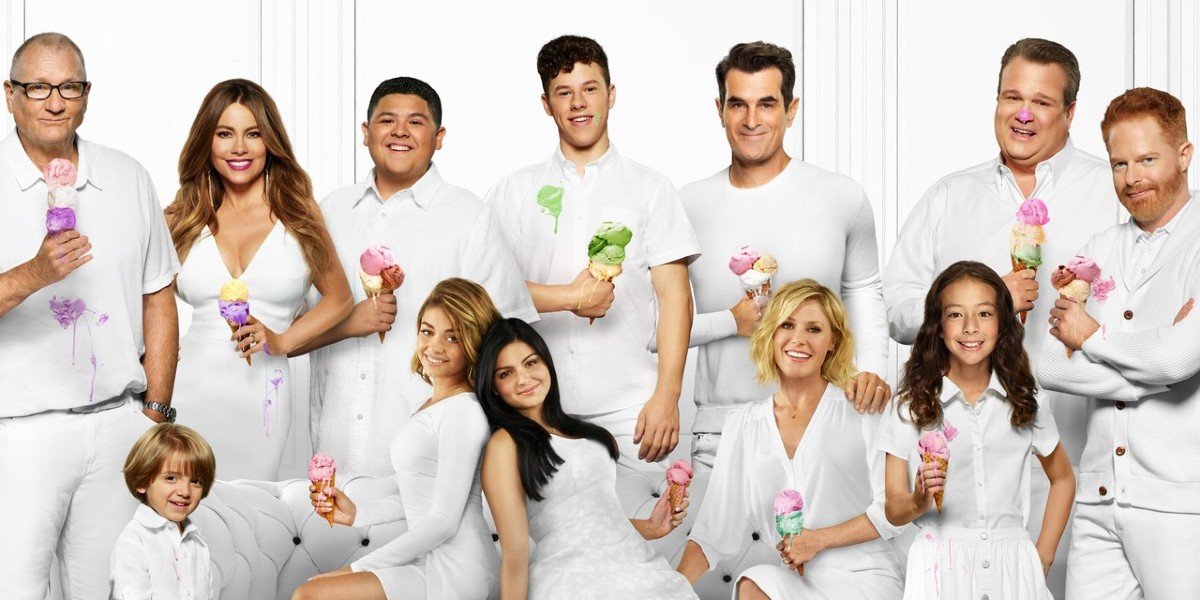 Modern Family is really a funny comedy about multiple generations of a huge family's interactions. We see small children become teenagers, and adults become grey as they are left to deal with usual 'adult' issues.
Many people can connect with the show as it contains characters of every age demographic and diverse lifestyles. Choose one side to that you can relate and be ready to hear conflicting points of view. This light-hearted comedy offers great humor for people of all ages. The show successfully completes 11 seasons and ends the journey on 8th April 2020 with the last episode. The series is available on Disney Hotstar, Netflix [For some countries], and Hulu.
7. The Last Man On Earth
It's like a dream come true for Phil when a disaster wipes out what appears to be the entire human species save for him, an ordinary man. However, the attraction wears off as he grows tired of moving around aimlessly. As a result, he sets out in search of additional survivors. He has no idea that his mundane existence is going to alter forever.
Phil finds it tough to stay with other people again after meeting other men and women. The show delves into a very common concept that has been the subject of countless jokes but has never been thoroughly investigated. As you crank out episode after episode, you'll find yourself clinging to the show.
Will Forte produced and stars in the American post-apocalyptic comedic television series The Last Man on Earth It was broadcast on Fox on March 1, 2015. After four seasons, the show was terminated, with the final episode airing on May 6, 2018. The show was canceled after the fourth season, and no new episodes are planned any time soon. On Hulu, the series is still available for streaming.
READ MORE | Snowdrop Season 2 Release Date Updates!
8. 2 Broke Girls
2 Broke Girls is a CBS comedy that aired between September 19, 2011, to April 17, 2017. The show's plot follows the story of friends Max Black (Kat Dennings) and Caroline Channing in the Williamsburg neighborhood of Brooklyn, New York City (Beth Behr's). Caroline was reared as the daughter of a billionaire, whilst Max was raised in poverty, resulting in quite different viewpoints on life, even though They are each employed in a nearby diner and are attempting to raise money to start a cupcake business.
The first season focuses on Caroline's daily struggles as she transitions from privileged to poverty. However, over course of the first season, the two main characters' relationship strengthens as the series goes. We're seeing the birth of a legendary group. Both women are on the edge of becoming bankrupt, and their current jobs don't seem to pay well enough, so they consider starting their own business. We observe their net overall worth at the end of every episode, which never seems to change much, but the adventures they have far outweigh them. This unusual bond between two characters who appear to be diametrically opposed will undoubtedly make you giggle. Amazon Prime subscribers can watch the show online.
9. New Girl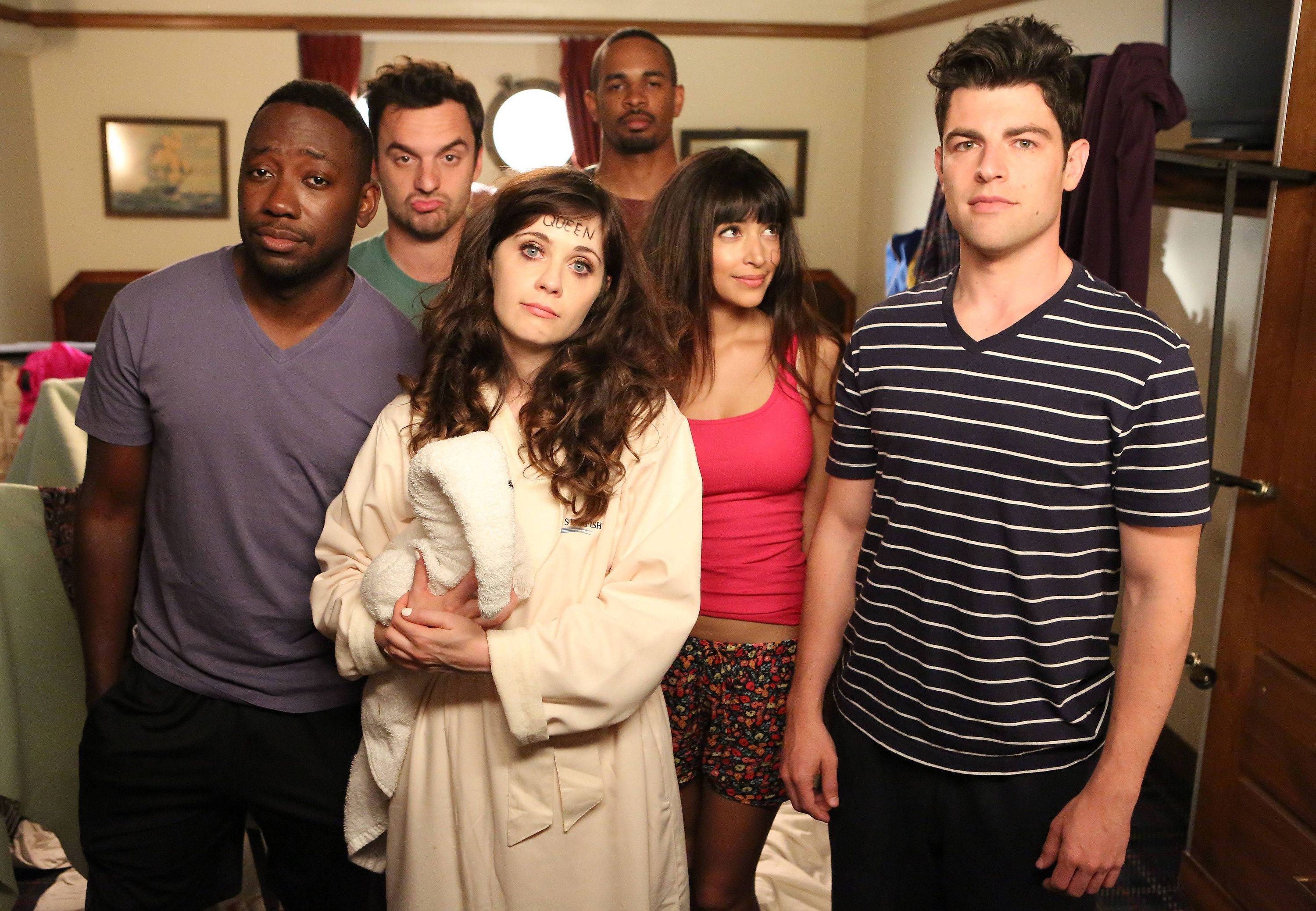 Jess, who ended a relationship with her boyfriend, shifts inside an apartment alongside three other single men, resulting in laughter. New Girl may be built on a tired premise, but the show's subtle comedy and endearing people make you fall in love with it.
The show begins slowly, but as it proceeds, it becomes more amusing, and you can see how far each character has progressed. The characters are terrific on their own, but when they come together on film, genuine insanity ensues. Sadly, the show has come to an end, but it left us with seven seasons of memorable memories and hilarious gags. The show can be watched on Disney Plus Hotstar.
10. It's Always Sunny in Philadelphia
This show may be the most unusual on the list because it tackles a distinct type of dark humor. Nothing truly changes in this episode, unlike other shows where the characters improve through time. The characters aren't particularly endearing, but you'll still like them.
This show might not be for you unless you are easily offended. It's Always Sunny in Philadelphia, on the other hand, will help you rethink your own set of beliefs and appreciate the beauty of imperfection if you wish to broaden your horizons. The show has aired for 13 seasons and therefore has no plans to end. Hulu Has the show available to view.
Read More | Women Of The Movement Season 2 Release Date