All-time famous mystery suspense manga is back with an animation! Summer Time Rendering is a Japanese manga (comic) book series. This manga is written and created by Yasuki Tanaka. The comics have been published in both Japanese and English. However, after so many years of its publication, it has been announced in February 2021, and an animation based on this manga has been released on 15th April 2022. Summer Time Rendering is adapted by OLM, one of the most famous production houses of Japan, and also the creators of the Pokémon franchises.
The story tells about a boy and two girls who have grown up together and are back together but with a very different situation in front of them. The mystery is thrilling and suspense makes people think of the possible theories which makes the series much more interesting to watch.
The first season of Summer Time Rendering has 25 episodes, released only three to date. The series is already famous among anime fans and is loved by many. The original distributor of this anime is Disney+, making it their first-ever anime to be released. This manga series is promised a live-action adaptation and real escape game to be released in the future.
Summer Time Rendering Season 2 Release Date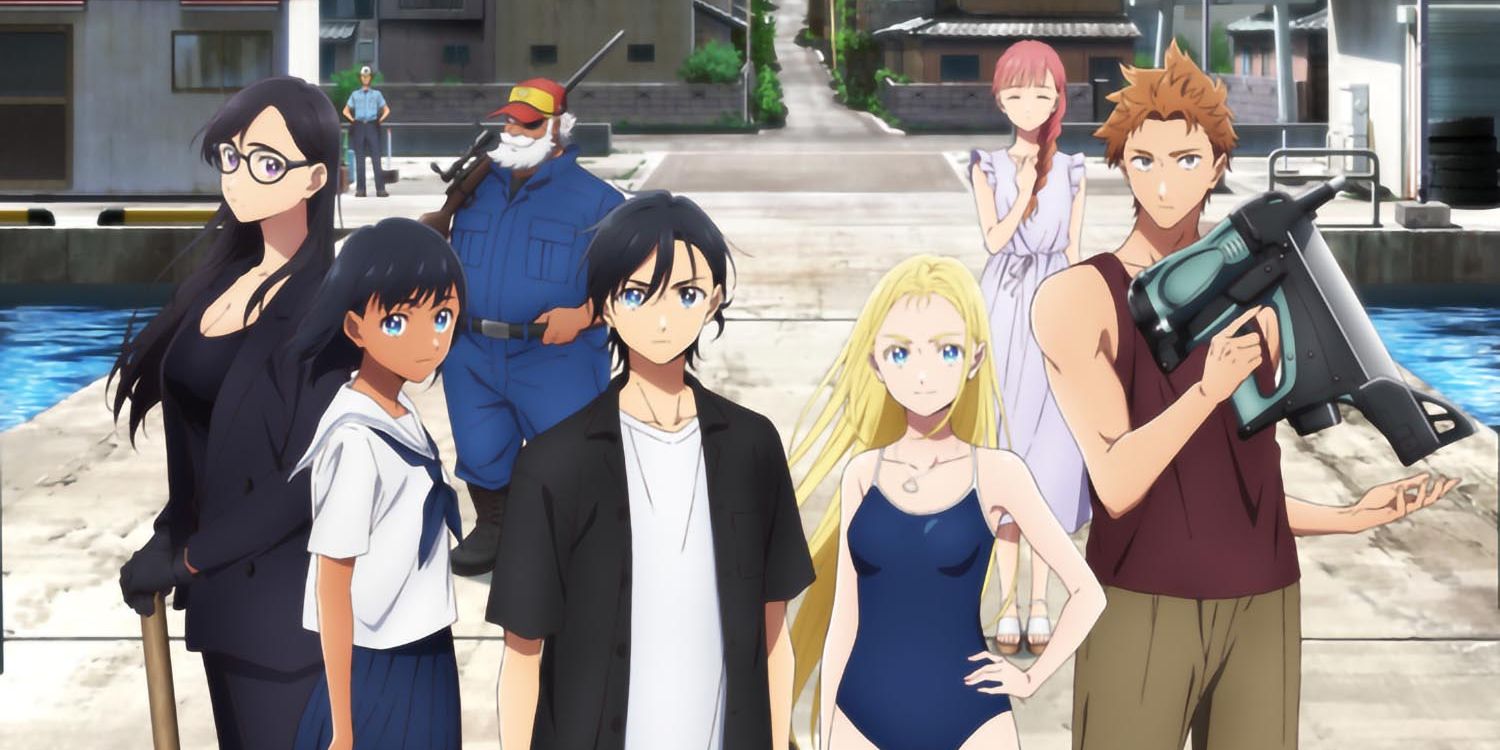 Summer Time Rendering has finally been released as an anime which brings excitement to the fans. The new mystery suspense anime is here to blow people's minds with the amazing moving animation.
However, this anime still has no plans regarding the season continuing after the first one. The first season of Summer Time Rendering consists of 25 episodes. If seen according to the volumes of the original comic series, it would be hard to fit in the entire 13 volumes in these 25 episodes. Despite being undecided, it's highly predictable that we might get a second season of the anime, which will continue the rest of the story.
| Seasons | Release Dates |
| --- | --- |
| Summer Time Rendering Season 1 Release Date | 15 April 2022 |
| Summer Time Rendering Season 2 Release Date | Not Announced Yet |
Summer Time Rendering Season 2 Release Date
Summer Time Rendering Season 2 Story
Almost after two years, Shinpei comes back to his hometown, Wakayama City on Hitogashima. He returns after hearing the news that his childhood friend, Ushio Kofune, died in an accident. However, Shinpei does not find his friend's death reasonable. He finds marks on her neck which indicate something more to Ushio's death. Ushio's ghost stays back and helps Shinpei to go to the depths of this accident. The journey that Shinpei takes is filled with mystery and secrets that he was not aware of.
ALSO-READ | ORIENT SEASON 2 RELEASE DATE: ANNOUNCED?
Summer Time Rendering Season 2 Characters
Shinpei Ajiro
Shinpei Ajiro is a boy who lost his parents at a very young age. After his parent's death, Shinpei was taken in by the Kofune family. He grew up with the Kofune sisters, Ushio and Mio. Shinpei leaves the Kofune house to continue his studies in Tokyo. After two years, the boy returns to his hometown after hearing about the sudden death of Ushio.
Voiced by: Natsuki Hanae
Ushio Kofune
Ushio is the first daughter of the Kofune family. She along with her sister have grown up with Shinpei after he was taken in by her family. Suddenly she lost her life in an accident. She stays back as a ghost and haunts Shinpei.
Voiced by: Anna Nagase
Mio Kofune
Mio Kofune is Ushio's younger sister and has known Shinpei all her life. The young girl is good at sports and very outgoing. She is cheerful and welcoming.
Voiced by: Saho Shirasu
Summer Time Rendering Season 1 Recap
The anime starts with the scene where Shinpei dreams about how things are going wrong in his hometown. He dreams how his childhood friend, Ushio tells him to protect her sister, Mio. Shinpei wakes as he arrives at the town for the funeral. He was told that Ushio's death was caused by drowning while saving a girl called Shiori.
Despite that, Shinpei finds marks on Ushio's neck which show that she was strangled to death. The story continues as Shinpie tries to get more into the incident. He sees how Shadow Mio stabs the police Teshu and him when Ushio keeps telling him to save Mio at all cost. The story turns when Shiori and her entire family disappear after the incident. Shinpei along with Mio tries to find out how and who is behind all these activities.
Summer Time Rendering Season 2 Trailer
The trailer for Summer Time Rendering season 2 is not released since there is no confirmed news regarding the news for any continuation of the anime.
Where To Watch Summer Time Rendering Season 2?
Season two of Summer Time Rendering is not yet released. However, you can find the first season of the anime on Disney+. This anime marks the first anime on the platform.
ALSO READ | KOMI CAN'T COMMUNICATE SEASON 3 RELEASE DATE AND SPOILERS!